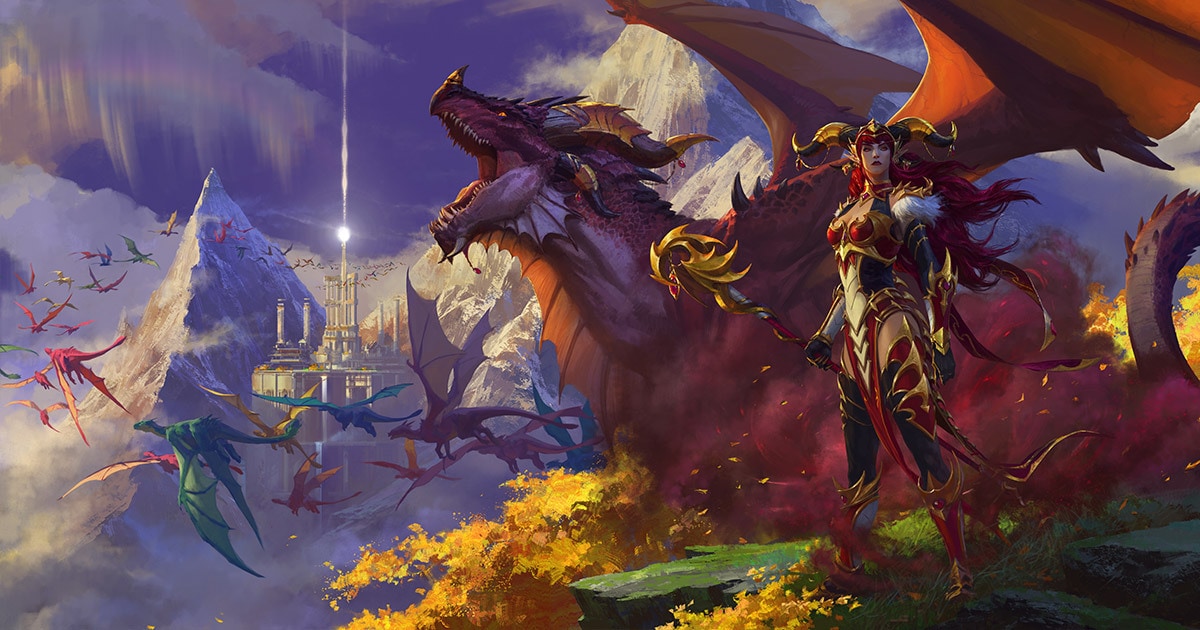 Draconic Heritage
Dracthyr Evokers freely switch between two customizable forms—choosing between a humanoid visage, and a fearsome draconic form to battle foes and overcome obstacles.
Choose Your Allegiance
Dracthyr Evokers seek to forge their own path in Azeroth, and willingly fight for the Horde or the Alliance.
Intro Experience
Delve into the story of the Dracthyr in a brand-new starting experience and learn how to use your new abilities before venturing forth.
Specializations
Dracthyr Evokers can fight from mid-range with claws and fiery breath attacks (Devastation) or draw upon the life-giving magic of renewal to bolster their allies (Preservation).

Empowered Abilities
Dracthyr Evokers can empower their draconic abilities through magic. Charge-up your attacks and unleash them at the right moment to maximize their effects.